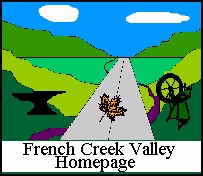 Pete & Sheran's (SPACO)
French Creek Valley Activities
Last Revised: November 9, 2023
---
Map to our house
About Us
A Bit of Philosophy
Contact Us
Our Youtube Channel
---
Top Topics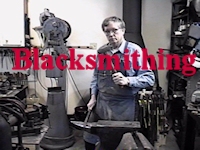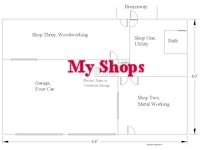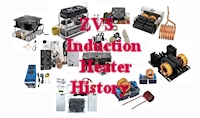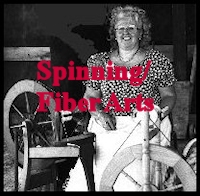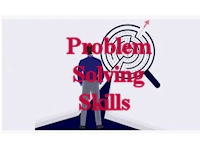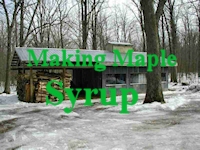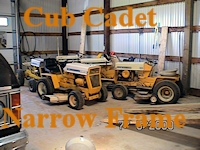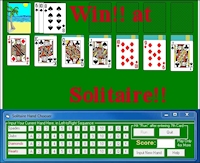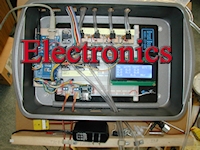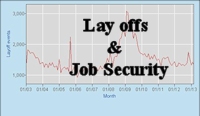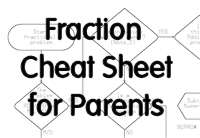 Scroll Down for Lots More Choices
---
Blacksmithing,Treadle Hammers, Trip Hammers, Anvils, ZVS Induction Heaters and more
Blacksmithing and metalworking are what this page is all about. I cover how-to articles, descriptions of tools and other blacksmithed items I have made.
Circular Sock Knitting Machines
My (Sheri's)little collection of Circular Sock Knitting Machines and a little about the yarn stand top are featured here.
Communication Skills
Why don't people understand me sometimes, when I talk? This article explains one big reason why, and offers a solution.
Cub Cadet Page
This page covers my interests in the Narrow Frame Cub Cadet garden tractors. Those are the 70, 71, 72, 73, 100, 102, 104, 105, 107, 121, 122, 124, 127, etc. (Have I missed any?) There is also a link here to my solution for the loose steering problem unique to these machines.
Electronics and Computing
This section contains:
-Lots of Arduino practical application projects,
-Tons of ZVS Induction Heating pages and my related Youtube links,
-Several General Electronics topics,
-a netbook computer review,
-and a few other related topics.
Fractions, the WHOLE process on one page!!!
Here's a flowchart that explains the whole process of performing math on fractions, on one page. Use it when your kids ask for help learning fractions.
Forestry and the Woodworking we do with its products
Here's what we do with our wooded lands: like processing black walnuts, chasing beavers, sawing lumber, maple syrup and recreation, etc..
French Creek Valley
This is the valley in which we live.
First, a tiny bit of history of the valley and the creek that runs through it. Then we cover almost a dozen topics related to our interests and activities here.
Gas Producer Experiments (Woodgas)
Woodgas to Electricity. I am still using a JXQ-10A Chinese Gasifier to fuel some Onan gensets. Here, you can get an in-depth Gasification history lesson and you will see what progress is being made around here.
Home Energy
Does a setback thermostat really save you any fuel cost? What about heat waste from a bad furnace filter? Making electricity from wood.
Job Security or: Lay-off, How to Avoid
Recently laid off and don't know why? Concerned about keeping your job? Want to know how to avoid loosing a job again? If any of these concerns hits home to you, this is the place to go.
You can also use this information to make your current job more rewarding, more secure and increase your chances of promotion.
Machine Knitting
I, Sheri, like machine knitting as well as hand knitting, sewing, etc. The flat bed knitting machine allows me to make the large panels quickly so I can devote more time to design and finishing. Here I talk about my studio, my knitting machines and other fiber interests that I have.
My Machine Shop
Machining and repairing things are discussed here.
Maple Syrup
This site describes the way we have had maple syrup over the years. We started making syrup with very basic maple syrup equipment and gradually improved the process and the equipment over the years, although we still use wood for heat and a flat pan evaporator.. We discuss the important things to measure and how to make sure that your maple syrup is always of the highest quality.
My Shop (Really Our Shops)
Planning and building your own hobby shop is a real big deal to most of us. Here, I describe my woodworking, metalworking and blacksmithing shops. I list and discuss many of the things that you need to consider when planning one. For instance: floors, heat, insulation, power, etc.
Onan Gensets, Reviving two NH Models, one 4.0CCK, one 30EK and a 4.0BFA
I bought 2 Onan RV-type generator sets in 2009 and 2010 and got them running. Then in early 2011 I got a larger (Onan 30EK) genset.
Later that year, I added a 4.0CCK to the generator inventory, then I -------
Here's a chronical of how I got them running.
Problem Solving, Decision Making & Persuasion
The focus here is on Problem Solving, Decision Making and then Convincing People (in a totally positive way) to do what you want them to do.
There's enough information in here to make you an expert, using tried and true techniques. I also discuss my views on related issues.
Rabbits
My wife Sheri has been raising rabbits on and off for many years. Here, she talks a little about them and why she keeps them.
Search Engine Optimization
Or: How to get more traffic to your website. We don't do website design for a living, but here is our advice on how to go about getting more traffic to your website. It covers some topics that website designers (or those free or easy-to-use website design programs) don't tell you about.
Solar Energy
Here is the log of my limited solar photovoltaic experiment. It uses the 45 Watt $200 Harbor Freight solar Panel Kit and some electronics that connect it to my home computer for data gathering.
Solitaire, How I Plan to Win
Solitaire, (Klondike Solitaire in particular) is the subject of this page. If you don't seem to be winning at Solitaire very often, then this page is for you. Using the rules and suggestions offered here you will certainly begin winning more often.
Spinning Yarn, Weaving Rugs and other Fiber Arts
I, Sheri, Spin Wool and almost any other fiber on any one of my many old-fashoined spinning wheels. Here I talk about my wheels, demonstrating to the public and getting together in groups to spin.
Recently I added German Braided Rug Weaving to this section.
As of May, 2021, I have decided to sell several of my spinning wheels locally.
Click here to see my (Mostly Antique) Spinning Wheels for Sale
Susan Wood, Clock Making, Restoration and Repair
Susan says: "My interest in clocks has always been in discovering how they worked and how they were built."

Tom and Kitty Latane
Thomas and Catherine Latane have been creating original metalwork in their Pepin, Wisconsin workshop for over 25 years.
Tom Latane forges functional ironwork by hand in traditional Gothic, Renaissance, Scandinavian and Early American styles.
Catherine Latane makes tin cookie cutters shaped by hand into a wide variety of shapes.
Tunnel Mill Traditional Blacksmith Training Site
The Adams family has been hosting a wide range of craft training classes and related events at their Tunnel Mill Historical site for many years.
-Blacksmithing
-Iron Smelting -Iron Casting
-Fabric dyeing
-Ceramic making and Firing
-Cooking
-Woodworking
-Weaving
-Annual Fall Gathering, just for fun -and More.
Tunnel Mill is located about 15 miles southeast of Rochester, Minnesota.
Vacation Page
This page contains our views on how to get the best out of a Mexican Vacation.
Vehicle Maintenance
Maintaining 30-some internal combustion engine machines around the place. My Cylinder Index = 91.
Videography (on an Amateur Basis)
This is a novice's page on videography. There may be a few useful thoughts, but the focus is on the old Videonics VCU-1 machine.
Whatzits, new as of September 23, 2011
People sometimes ask me to identify a thing from the past or a thing that they are certain I'll know nothing about.
Many times they ARE right; I know nothing about it! So I thought I'd start this page to deal with those things.
What's in it for you? Well, if I do find the answer, I will add it to the original request so you, too, get to know some more stuff.
---
Some 3M Company Business Machine History
I, Pete, worked for 3M mostly in the "hardware" divisions of the company.
Here I take you on a little tour of several of the major hardware divisions in which I was involved.