European Blacksmith Tools Gallery 1
Revised: October 22, 2023
---
Homepage
Back to Pictures
Isla Mujeres Ironwork
Back to Blacksmithing
Contact Us
---
Germany, Austria, Czech Rupublic
1999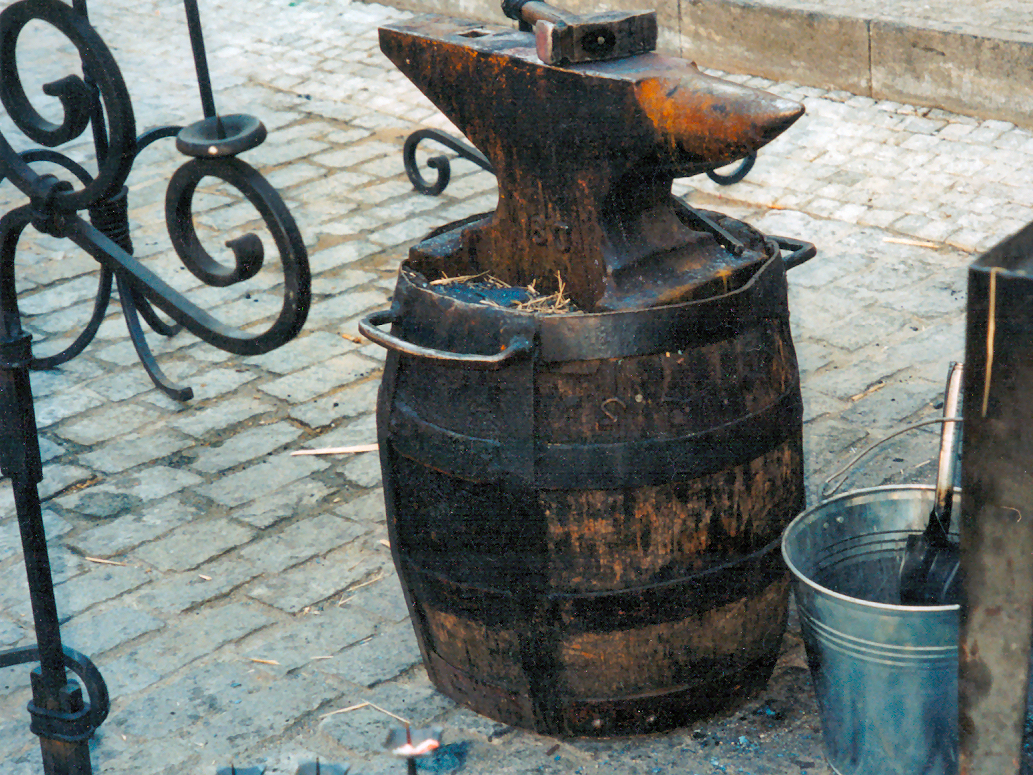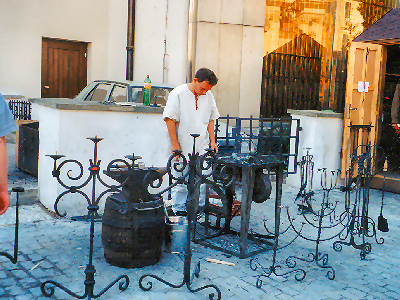 Demonstrator's Anvil at Prague Demonstrator's Site at Prague, foot powered Forge Blower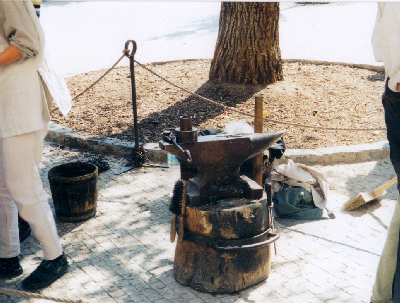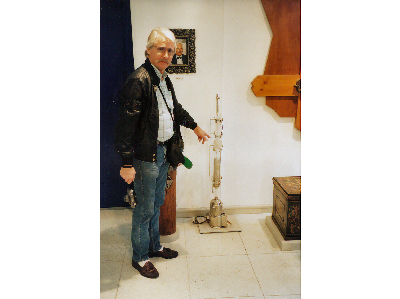 Coinng Demo Setup at Prague Machine to Derust artifacts with distilled water/steam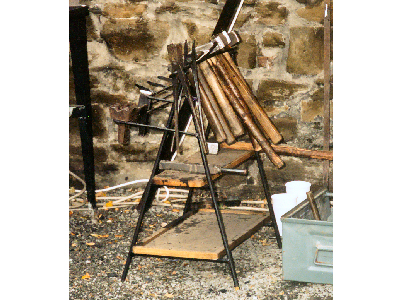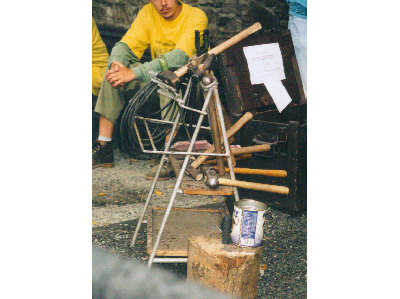 Blacksmith Hand Tool Stand 1 Blacksmith Hand Tool Stand 2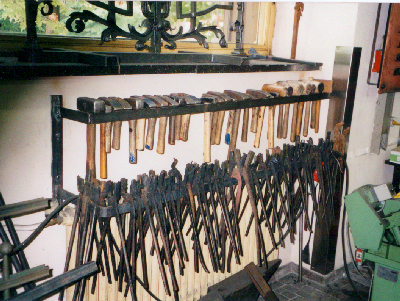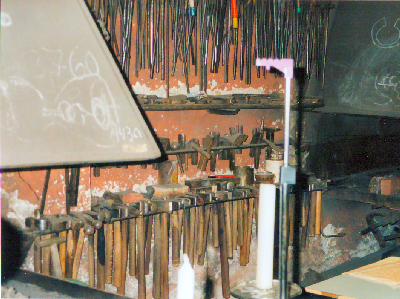 Blacksmith Hammer Rack A Blacksmith Hammer Rack B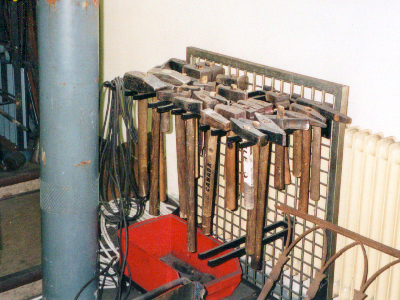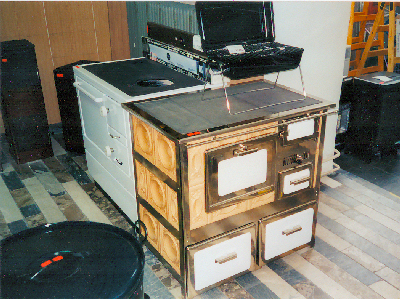 Blacksmith Hammer Rack C Wood Cook Stoves in Hardware Store at Prerov- that's what they use.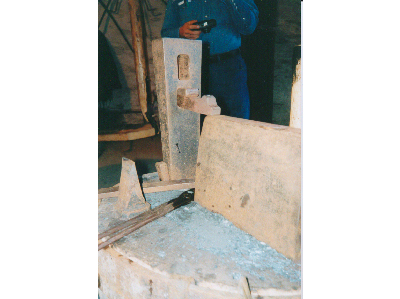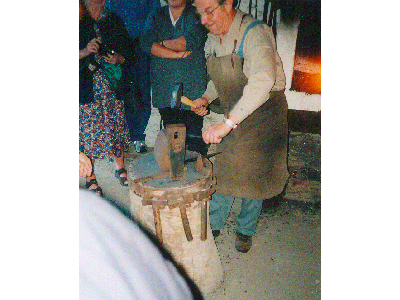 Austrian Nailmaker's Tooling Setup Austrian Nailmaker's Tooling, another view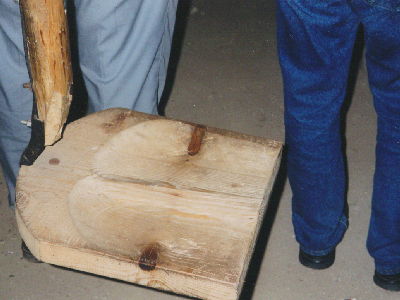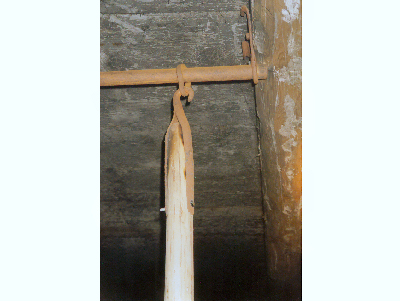 SwingingChair for Power Hammer Operator Ceiling Pivot for Swinging Chair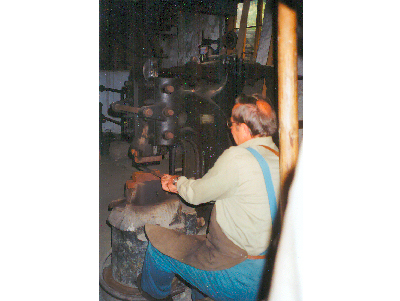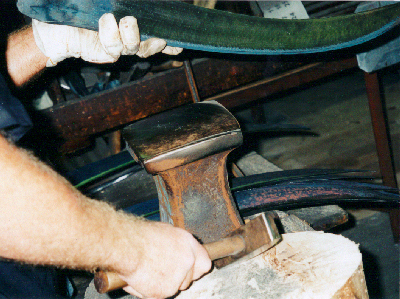 Nailmaker on Swinging Chair Adjusting Sickle Blades in the NEW Sickle Factory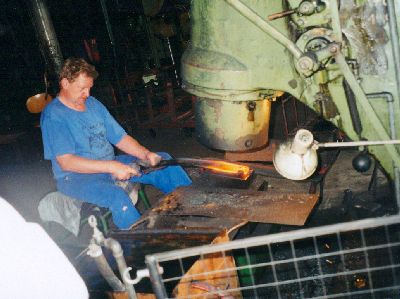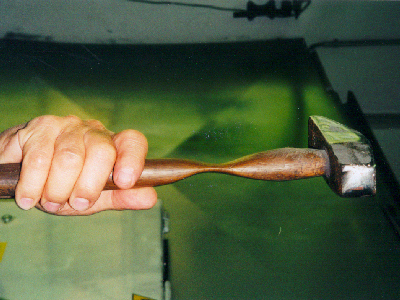 Forging Sickleblades in the NEW Sickle Factory Hammer Used for Final adjustment of Sickle Blades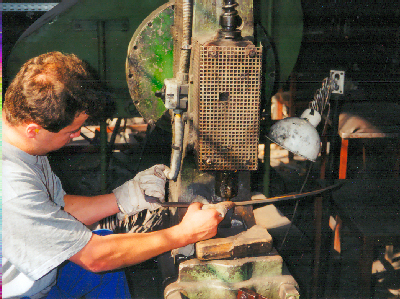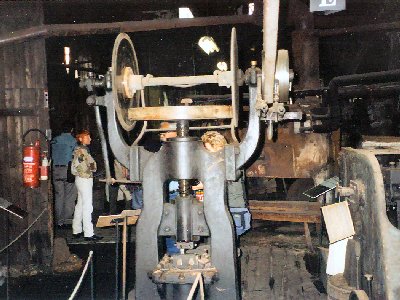 Peening Machine for Sickle Blades Water Powered Fly Press at OLD Sickle Factory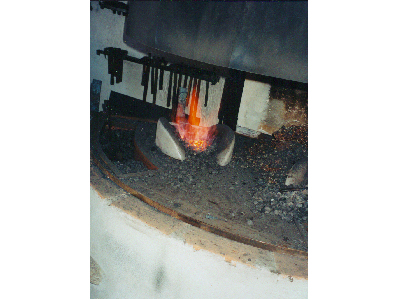 Bending and Shearing machines Forge with Cast Iron Cheeks to contain the Coke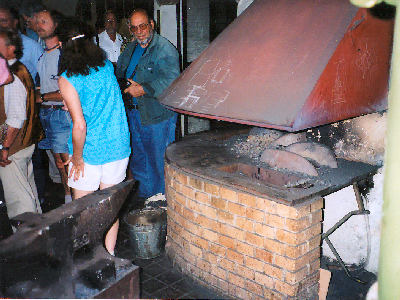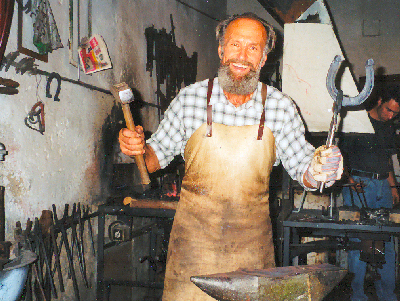 Forge with Cheeks and 200 Kg Anvil Retired Shop Patriarch who could HIT IT RED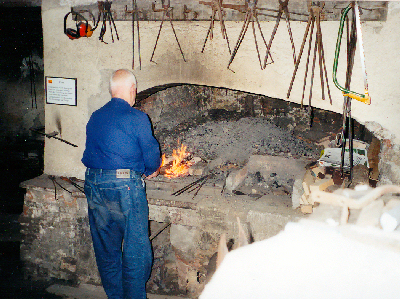 Large Forge Interesting Cone Mandrel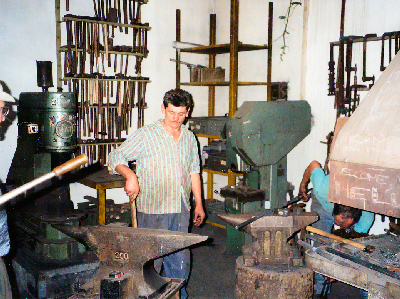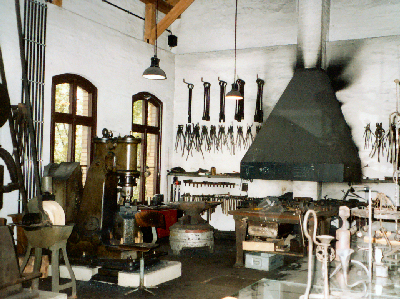 Double Pointed and Cathedral Anvils Nice Shop with Large Hood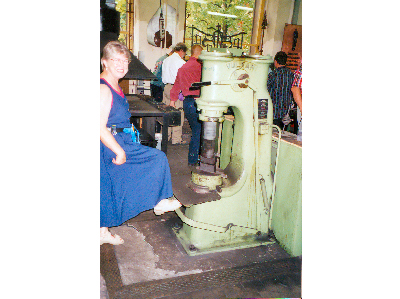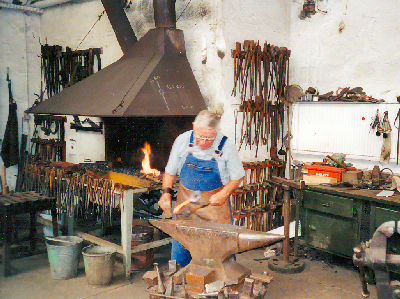 One of Many Self Contained Air Hammers we saw Another Nice Shop with large double pointed Anvil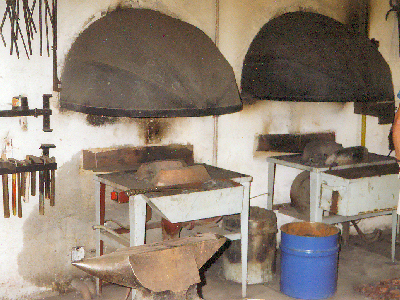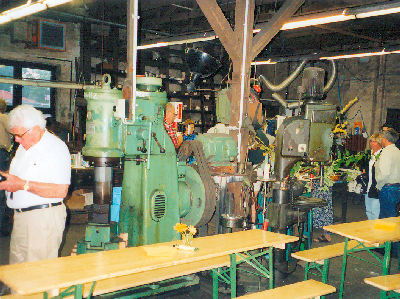 2 Forges at Blacksmith School Serious Machines. We are ready for dinner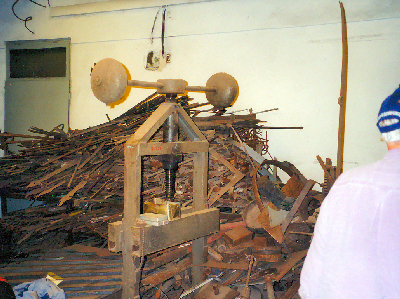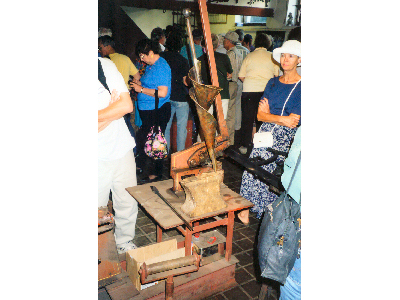 Scary-Dangerous Fly Press Shear and Piece de art stuck in ancient Anvil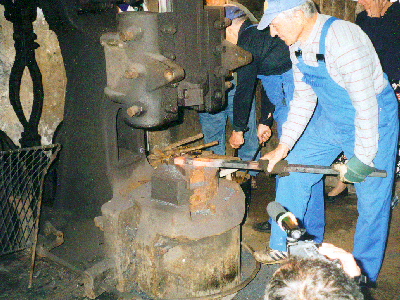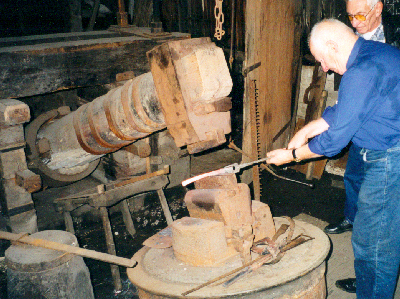 Power Hammer in Austrian Axe Factory Water Powered Trip Hammer
---
Thanks for looking!