My JXQ-10A Gas Producer Page
Last Revised: June 17, 2014
---
French Creek Valley Home
Back to my Woodgas Page
My Blacksmithing Section
Contact Us
---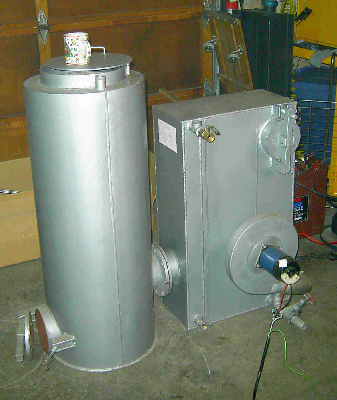 This is my journey in learning more about this Chinese gas producer, the JXQ-10A.
---
I got my JXQ-10 Gasifier in March of 2009 and had a hard time figuring out how to operate it.
The manual that came with it the additional instructions that were part of the Ebay advertisement are both ambiguous in several places.
So I have learned a LOT on my own!

If you have recently gotten one of these machines, please do contact me for better instructions on how to get it running!!!
---
Here are links to what I have learned so far, Newest entry first:
Results of our Sep 10, 2013 Run: Longer Run and more Power Generated than ever before
Here's a Youtube Video of my latest Grain Cleaner-to-Wood Chip Sorting Machine
Improving Measurements,System Changes,Wood Chip Management,etc., Nov. 2012 to June 2013
Good Results of November 11, 2012 Hot Engine Test with a summary of the season, Including a link to a short youtube video of the test.
June 19, 2012 run of the JXQ-10 with my new datalogger:
The grate plugged up pretty early, so I still have plenty of work to do, but the datalogger performed suberbly.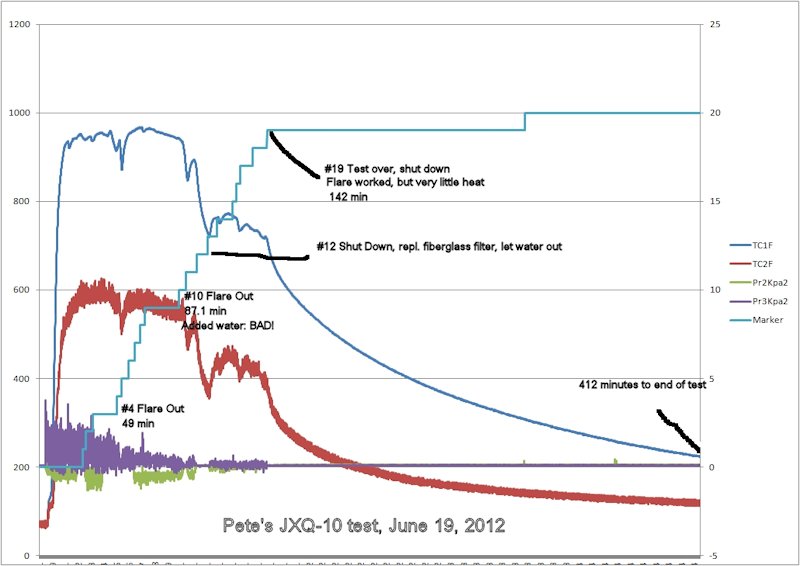 Short Woodgas Datalogger Update video, added Lights to indicate Gas Temperature
Short Video of my new Woodgas Datalogger
Classifying Wood Chips
JXQ-10 Emails, from users
10 Minute Video Taken Saturday, 6/18/2011 Gasifier fueling Onan generator
Woodgas to Electricilty Update (Added 6/19/2011)
Woodgas to Electricilty Update (Added 11/10/2010)
Wood Shredding Progress and Generator Integration To Date (Added 8/3/2009)
Questions and Answers from First Test Results (Added 8/3/2009)
First Test of the System, April 20, 2009
Early Questions and Answers Page (Added April 15, 2009)
Setting up the JXQ-10/Cad Drawings (Added April 10, 2009)
My Getting Started with My JXQ-10 Page
---