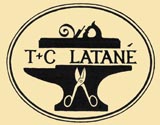 Gallery of Tom Latané's Work
---
Homepage
Visit Our Shop in Pepin Wisconsin
For Sale
Upcoming Classes and Shows
---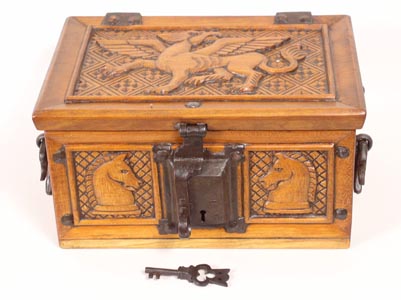 Cherrywood box hand quarter-sawn and carved by Tom Latané with hand made iron hardware and lock. 2006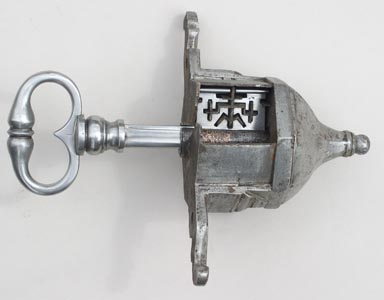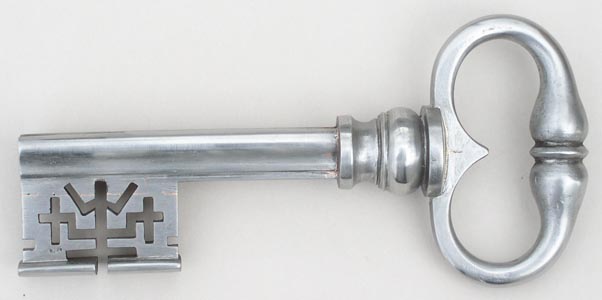 The customer sent an antique ward box from an iron chest, for which he needed a key. Tom forged the key, which has a symbolic bit...notice the three crosses, the one in the middle with a crown.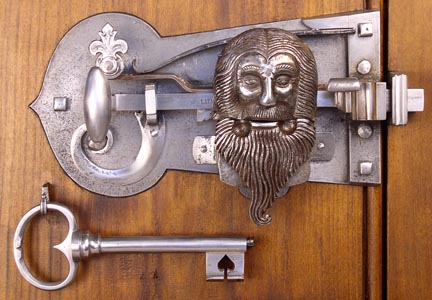 The mouth in the repoussé face opens and closes when the key is turned in the lock.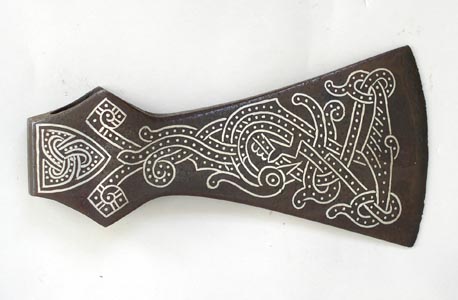 Viking style axe, inlaid with silver. 2003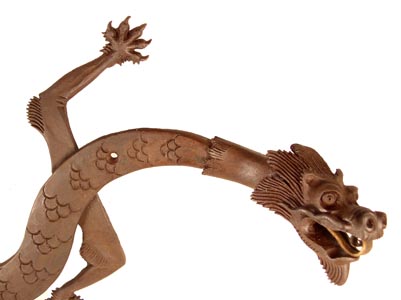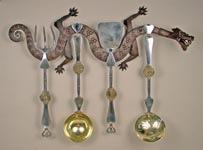 The forged dragon figure had chased patterns on its back and legs. The finished dragon is a rack for hand forged kitchen utensils.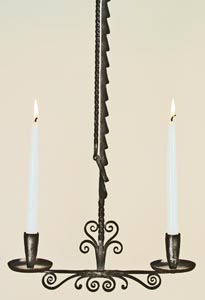 Scandinavian style two-candle chandelier with tramel for adjusting height.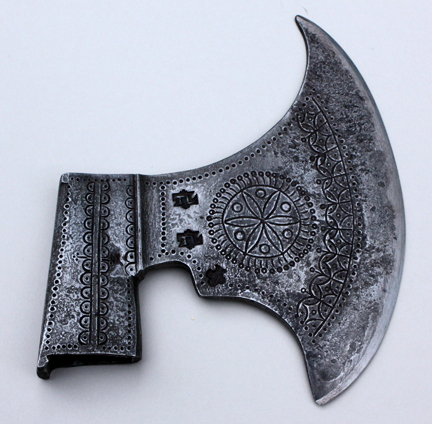 Norse Style Axe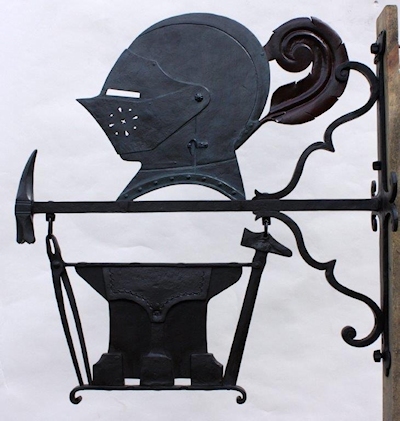 Armorer shop sign - before installation at Castlerock Museum of Arms and Armor in Alma, WI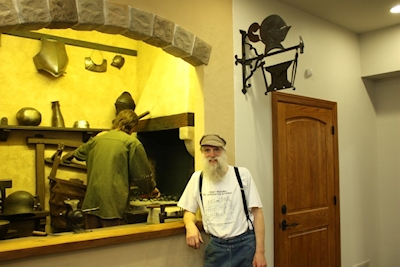 Armorer shop with sign - sign installed beside armorer shop display I designed to display collection of tools at the Castlerock museum. I built the forge, bellows, benches, and shelves as well as worked over the 19th century vise to appear an older style.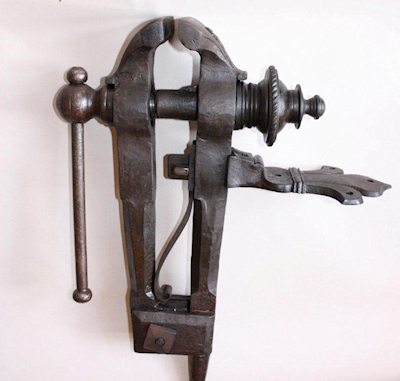 Vise for Armorer Shop reworked to appear older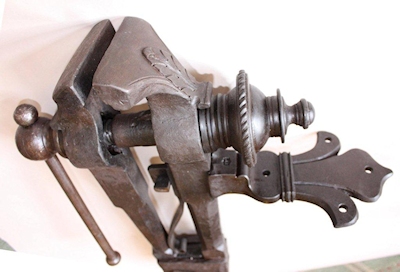 Detail of vise above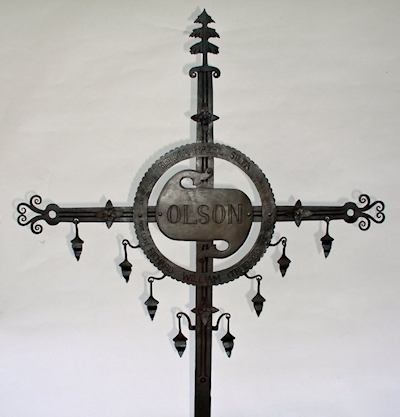 Cemetery cross Olson - Scandinavian style cemetery cross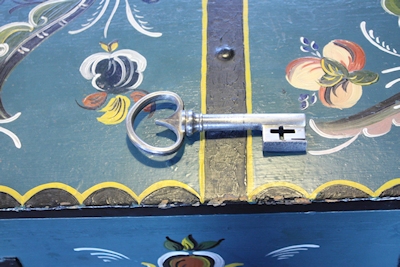 Chest key replacement - key made to open a locked immigrant chest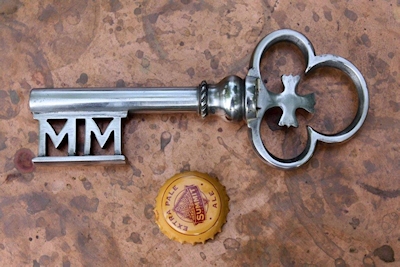 Church key with cap - Donation to Metal Museum in Memphis 2013 Repair Days auction.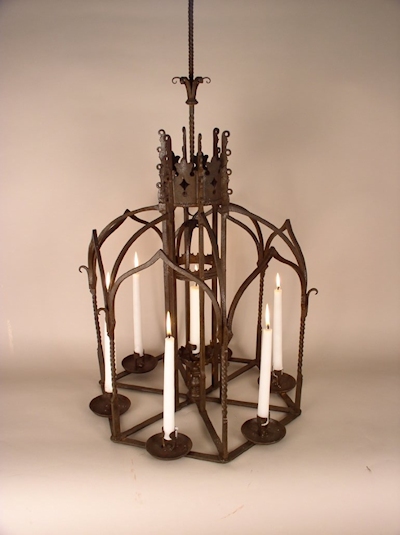 Gothic chandelier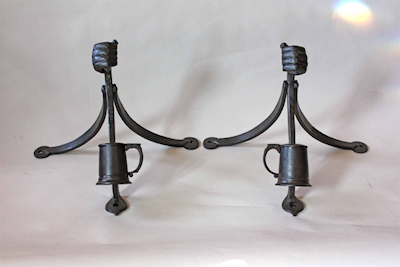 Flag Holder pair - Flag Holders for a tavern in Saint Paul, MN



---
Contact us
---
June 20 2016